WE'D LOVE TO HEAR FROM YOU!
The Peach is more than just a studio, it is a family, and students love meeting new members!
ERINA Studio
2/10 Aston Road, Erina. NSW 2250
Look out for our sign below! And when you see TLE Electrical at 10 Aston Road, follow their driveway towards the back and you will see us at the right hand side.
Parking at the front and rear for night classes, and the rear and on street for daytime classes.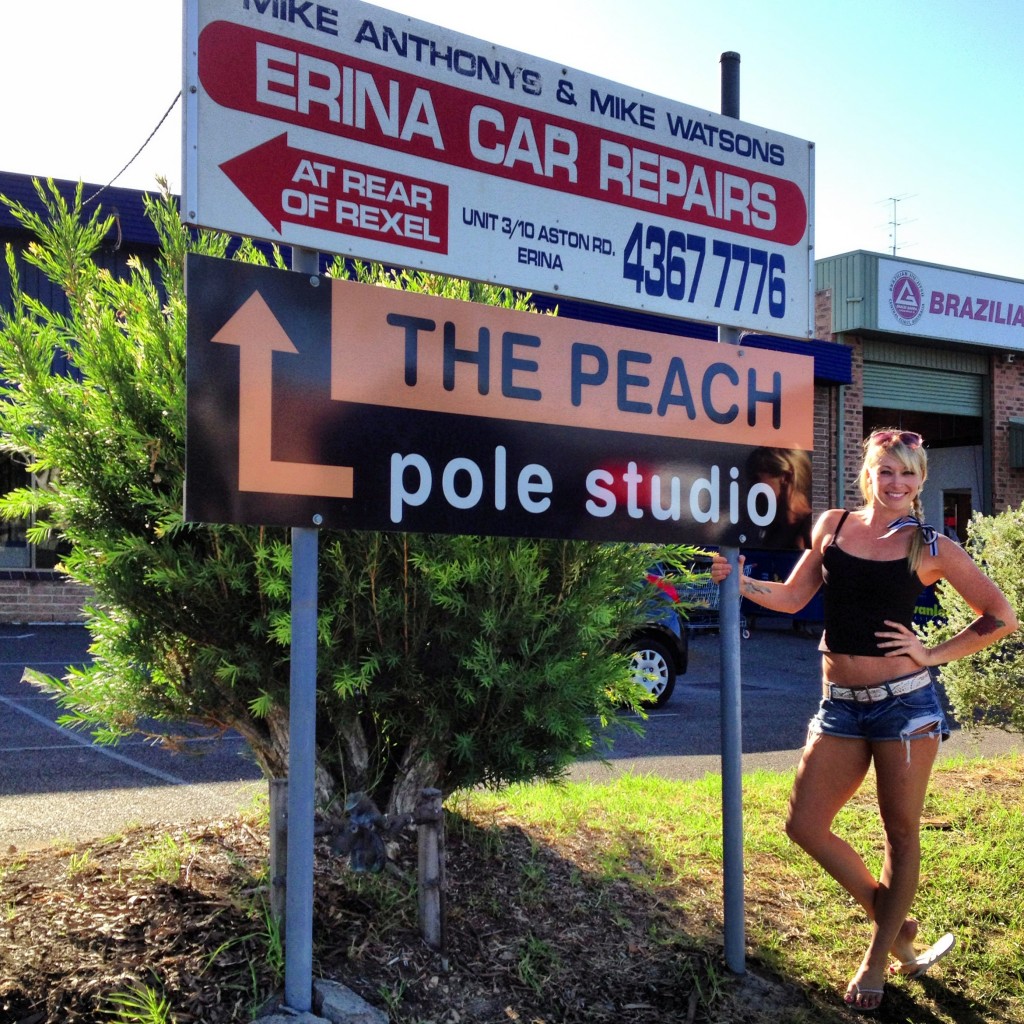 TUGGERAH Studio
Suite 3 & 4 / 108 Pacific Highway Tuggerah. NSW 2259
We are just past the BP petrol station, and Gasweld signs. We are located above Mohican Hair.  Look up to see our advertising in the studio window.