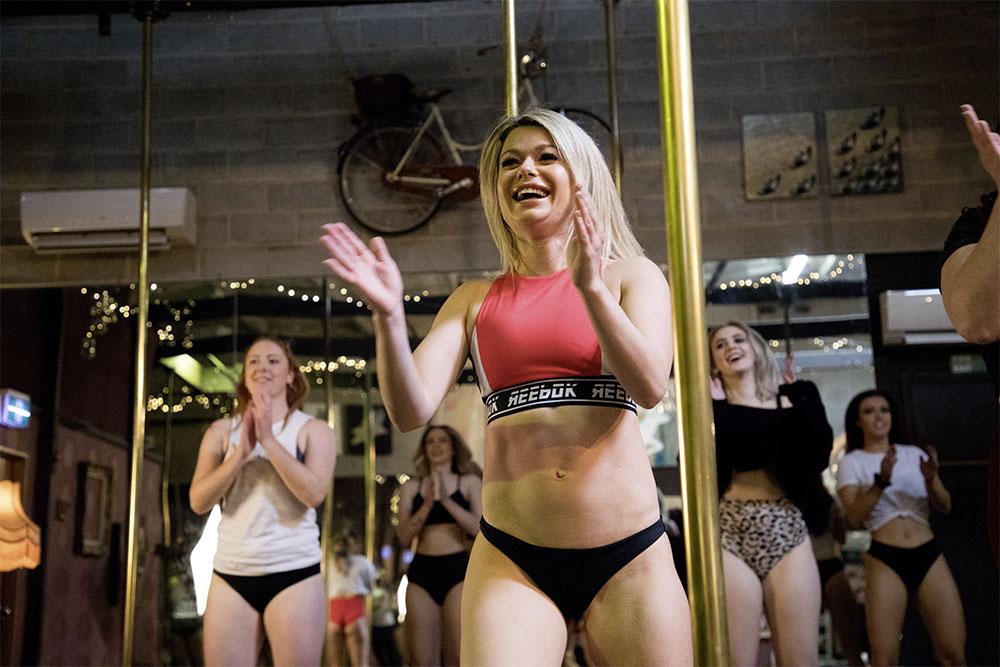 Introduction to Beginners Workshop!
$25 pp. In this 1 hour workshop you will learn pole spins, body waves, and the basic elements of what a pole dancing class entails. A great intro to our 4 and 8 week courses. Suitable for all levels, body shapes and abilities. You will love it! Click below to book your place!

Back & Shoulder Flex with Lacey!
This workshop is open to all levels and is absolutely not to be missed. We know that as pole dancers we get super strong in our shoulders and most often can lose flexibility, Lacey will be teaching you heaps of ways to keep your shoulders strong AND flexible!! As well as plenty of active flexibility to improve your back bends in the safest possible way. Bring layers to stay warm, a notepad and pen plus lots of storage on your phone to video yourselves as you will learn so much in this workshop!
It's only $25pp for the hour so an absolute must for all level pole dancers!
Bunny Burly with Lucinda James
This workshop is open to all levels, students and non students. A great intro or extension to your burlesque knowledge. Hop on over and book into this superbly fun and cute Easter workshop for only $25

4 week introduction to pole course
Introduction to pole – 4 wk course
In this 4 week course you will learn all the basics of pole dance, spins, turns, conditioning, floor flow and a fun sassy routine. A great introduction course, for all levels including absolute beginners. No dance or gym experienced necessary.