OR GIVE US A CALL on 0429 323 300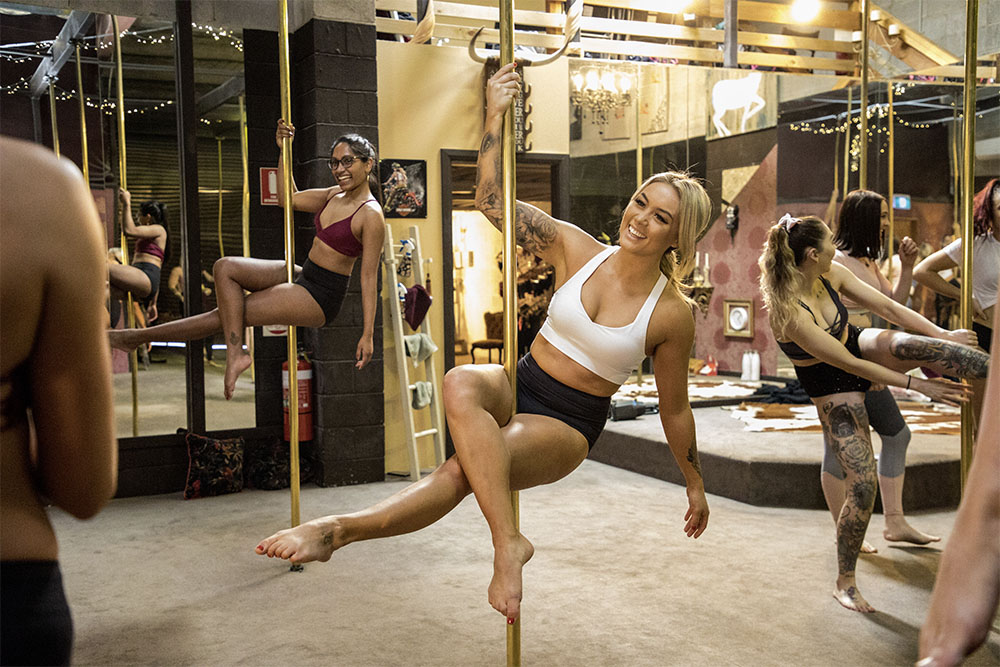 Things you need to know
Please read our Terms and Conditions below before booking your classes.
Classes can be booked and paid online through Pole Buddy (using Debit or Credit Card including Zippay card)
Or by calling / texting the studio to arrange Humm (only available within specific hours) 
Terms and Conditions.
Classes run with a minimum of 5 students unless specified otherwise.
If the class does not go ahead, you can transfer your class or we can provide you with a refund.
When booking classes, you agree to pay the full amount owing for the classes you book. All payments are due in week 1.
Payments for booked classes cannot be refunded or transferred to a following term or person for ANY reason, so please choose carefully.
Zip money terms and conditions apply. https://zip.co/au/terms
Humm terms and conditions apply. https://www.shophumm.com.au/how-it-works
If you miss a class during term, you can attend a catch up class within the same term.
Catch up classes do not carry over to the next term, so they must be completed within the current term. We have allocated your spot in class and cannot fill it if you change your mind so please choose carefully when booking classes.
It is your responsibility to do all the classes you have committed to when booking in. If you cannot make it to a catch up lesson, you will forfeit your lesson.
The Peach Pole Studio does not condone any type of bullying or harassment and reserves the right to terminate a students attendance if they are found engaging in behaviour which sits outside its values.
Covid 19 procedures are to be followed in accordance to regulations to be able to attend classes.
How to book with Humm/Zip

First Steps for both payment options:
Check classes that you wish to book on the timetable.
Carefully read through our terms and conditions.

Create a profile and login with Pole Buddy.

To pay with ZIP:
Create an account with Zippay.
Click 'SHOP'.
Click 'Generate Single Use Card'. 
Click 'Generate card details'.
Then use these card details to process payment through Pole Buddy.

*You do not need any admin assistance to process this payment.


To pay with HUMM:
Create an account with Humm.
Call / Message the studio to book your classes  and process your payment with Humm.
*You must be online at the same time as admin to process your Humm order.
*You must be over 18, and have a current credit or debit card.